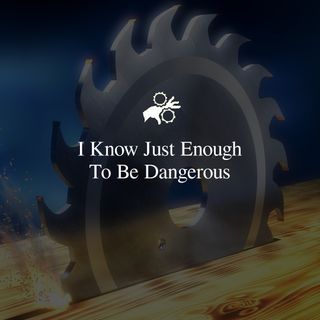 I Know Just Enough To Be Dangerous
As a jack of all trades and master of none, Kelly helps homeowners and DIY-ers alike avoid the many, many, many , many... mistakes that he has. The show is a short listen that could save you from having that unexpected bill... or in Kelly's case a trip to the E.R.

Music for this show was provided by Purple Planet Music.